Experience our 'Living Room' Tasting Menu from David Rice, Head Chef at Ballinacurra House. A sample of the style of meal you will enjoy on booking this Dining Experience.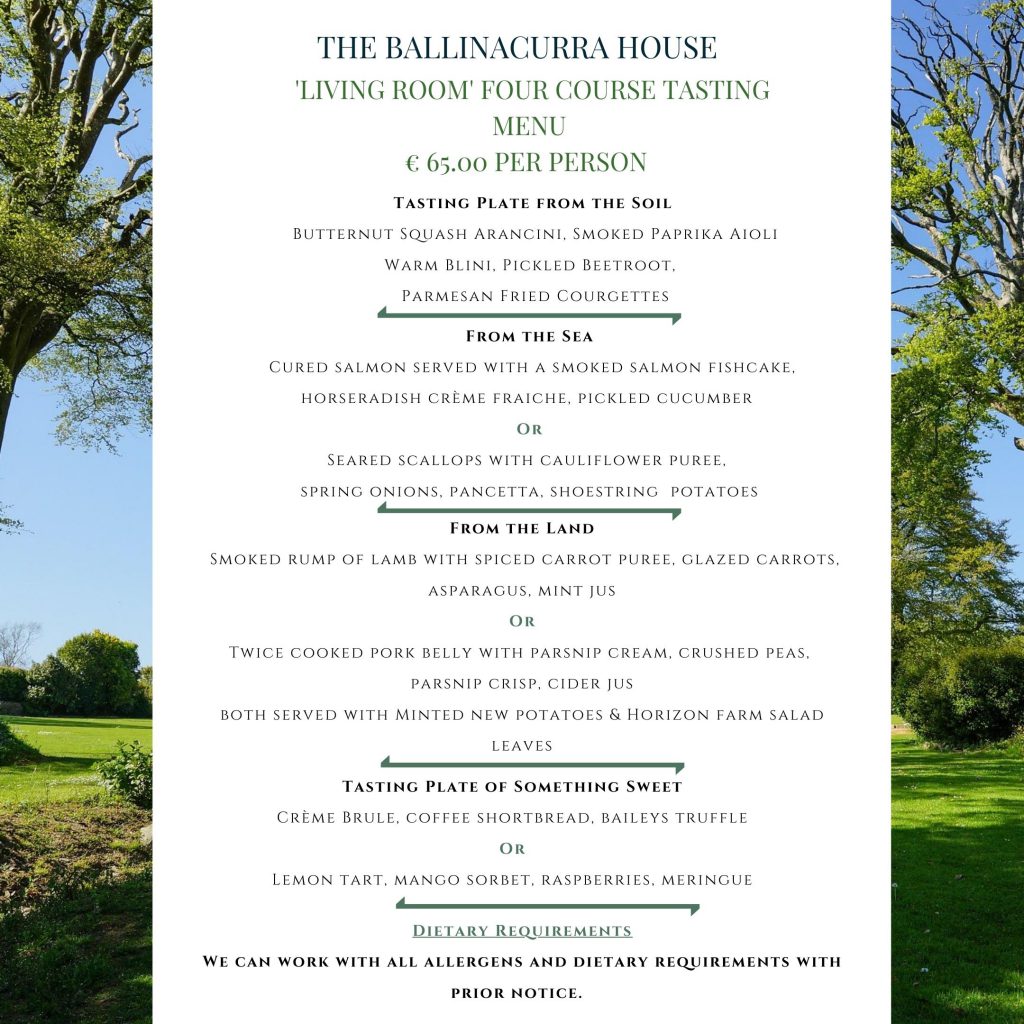 For those of you who know Ballinacurra, you know that we like to do everything with a twist! So we are now launching our new 'Ballinacurra Dining Experience – A Summer Tasting Menu'. We are not a restaurant – we are about a dining experience – so we have created a fresh new tasting menu and will also have some daily pop-up options as well on the night.
And space is not a problem for us! We encourage you to arrive early and wander the grounds or house, and then settle in one of our dining spaces – in your 'bubble' – with a maximum of 2 dedicated servers to your table to minimize interaction. And there's no problem with maintaining the 2 metre distance between tables.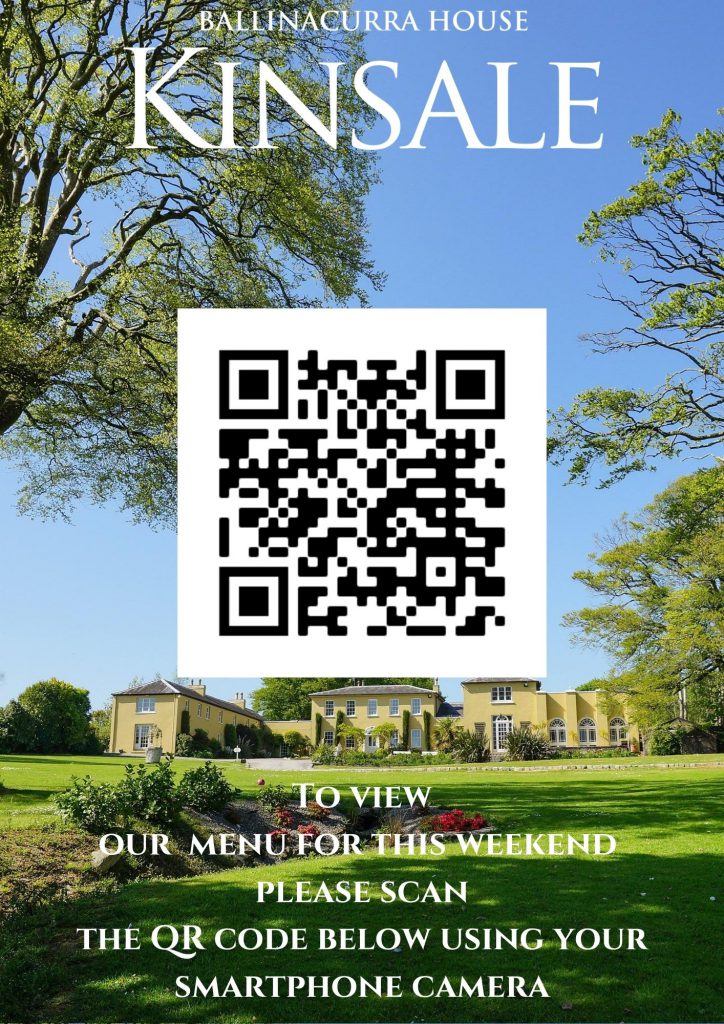 We want you to relax and make a night of it as we don't turn tables around for additional seating's. You will get the full experience of our unique property as the evening will be:
Gates open at 6:00 pm and you can book your reservation for anytime between 7.00 – 8.00pm , & gates will then be closed so you can enjoy your private dining experience.
Enjoy a walk in the gardens or wander the house. And if the weather is nice we can give you a dedicated outdoor table to enjoy your drinks. We advise you to arrive early.
The first course of Grazing Plates will be served once you're settled at your table where we will take your orders for your choices in the following courses.
Then relax for the evening – and choose a grazing cheese board, tea and coffee at your leisure.
And if you are a larger group or perhaps celebrating a special occasion, then why not book one of our Private Dining Rooms. We can give you your own dedicated Front Door, Dining room, Living Room, staff and even a dedicated toilet. It takes 'bubble' dining to a whole new level.
Make a night of it :
There is now an optional extra subject to availability to book a room with us – this unique offering will give a flavor of Ballinacurra , plan a romantic getaway , relaxing escape or extend a special celebration
For Bookings : Contact us during office hours ( 9.00 – 5.00pm) on 021 477 9040 or email [email protected]