Staycations at Ballinacurra
Kinsale is a famous heritage tourist town, famous for its quirky style, amazing food and spectacular scenery – and only 20 minutes from Cork International Airport and Cork City.  There are a wealth of activities on our doorstep including golf, horse riding, tours, cycling, hiking and a wide variety of water based activities both on rivers and sea such fishing, sailing, kayaking and so on.  And within 20 minutes is the Old Head Golf Course, one of the most notable and spectacular world-class course in the world.
Ballinacurra House is an elegant Georgian Mansion built c.1770 which has been fully renovated with modern luxuries such as power showers, flat screen TVs and free high speed broadband. The Estate consists of the main Manor House, Stone Cottage and Coach House – set behind 10 foot high stone walls with lawns, fields, river jetty and forest – and only 5 minutes' drive from Ireland's premier tourist town of Kinsale. We understand that groups vary in size and that you may not need the whole property. So for the first time, we are now opening up the property to give groups of various sizes the opportunity to enjoy the uniqueness of the property! So depending on the size of your family or group, you can choose from: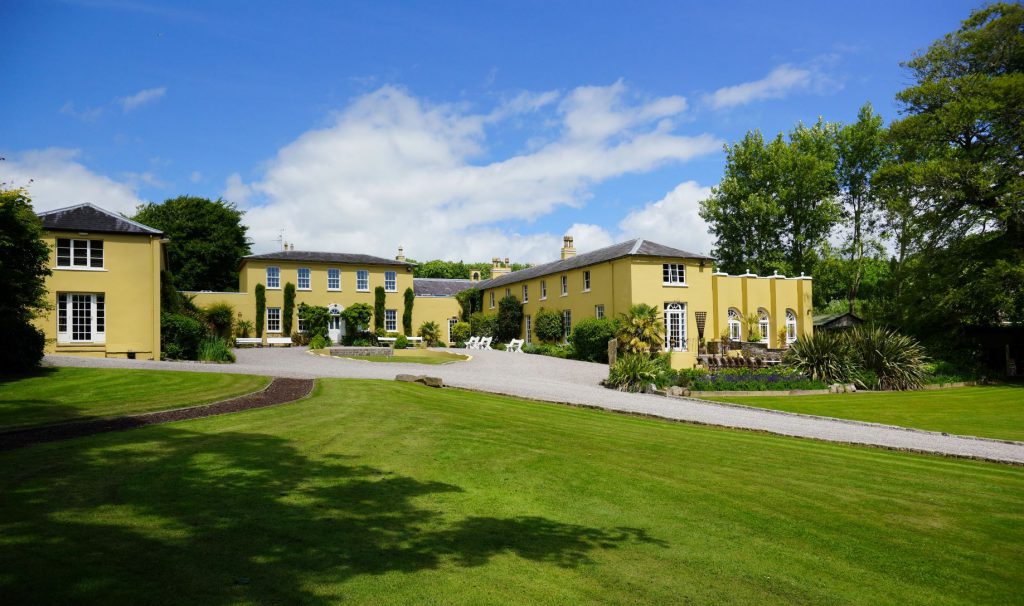 Stone Cottage - Self Catering From €2,200
A stand-alone 1,800 square foot home with 4 bedrooms/4.5 bathrooms with its own private garden.  This building was the original gardener's cottage for the main manor house – now fully renovated that will sleep up to 10 people comfortably.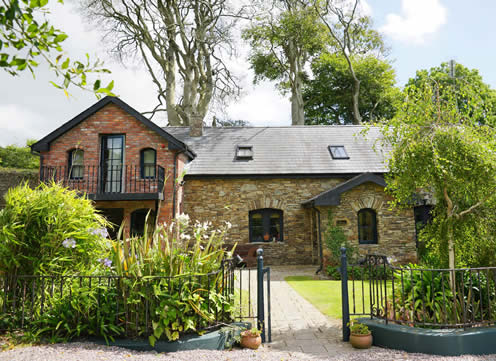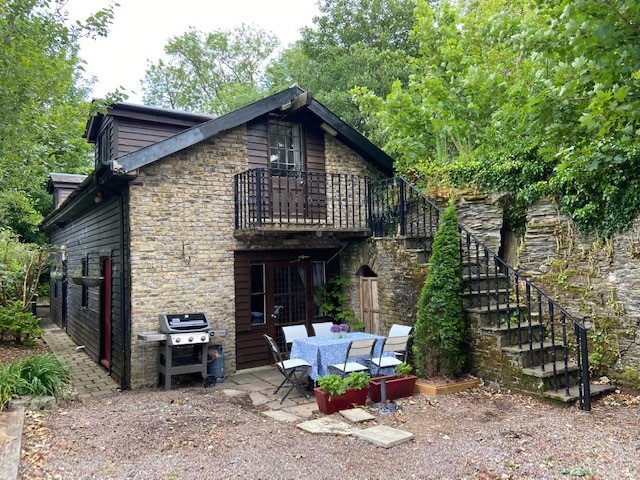 Coach House - Self Catering From € 1,200
A 3 bedroom/4 bathroom separate 1,200 square foot home with a private outdoor dining terrace.  This building has been renovated from the original coach house for the main manor house – and perfect for up to 7 people.
Manor House - Partial - Self Catering
From € 8,800
You will enjoy private use of Two Wings of the Manor House including 8 en suite bedrooms and a range of living rooms, dining rooms, country style kitchen and outdoor dining options (can be catered or staffed by request). Accommodates up to 20 persons.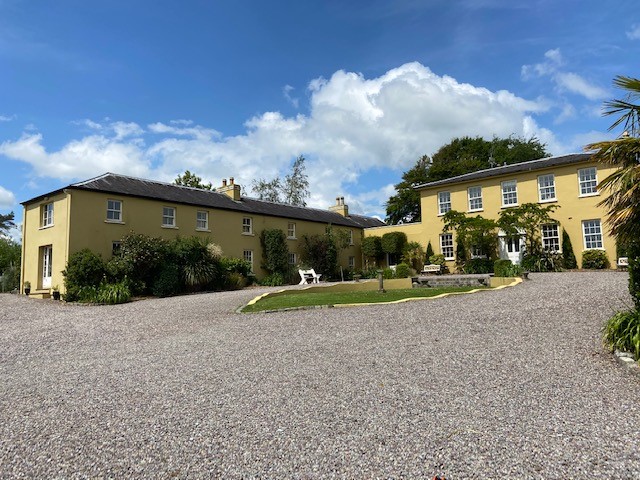 Manor House - Whole - Fully Catered
Price on request
There are 14 Bedrooms in the Manor House that can accommodate up to 36 adults + 3 children sharing and a whole range of living and entertainment spaces.  Due to the numbers, this is only available on a fully catered and staffed basis
Whole Estate - Price on request

The entire Estate consisting of the Manor House, Stone Cottage and Coach House for your private and exclusive use.  A total of 22 en suite bedrooms which is fully staffed and catered.  This can sleep up to 54 adults + 4 children sharing.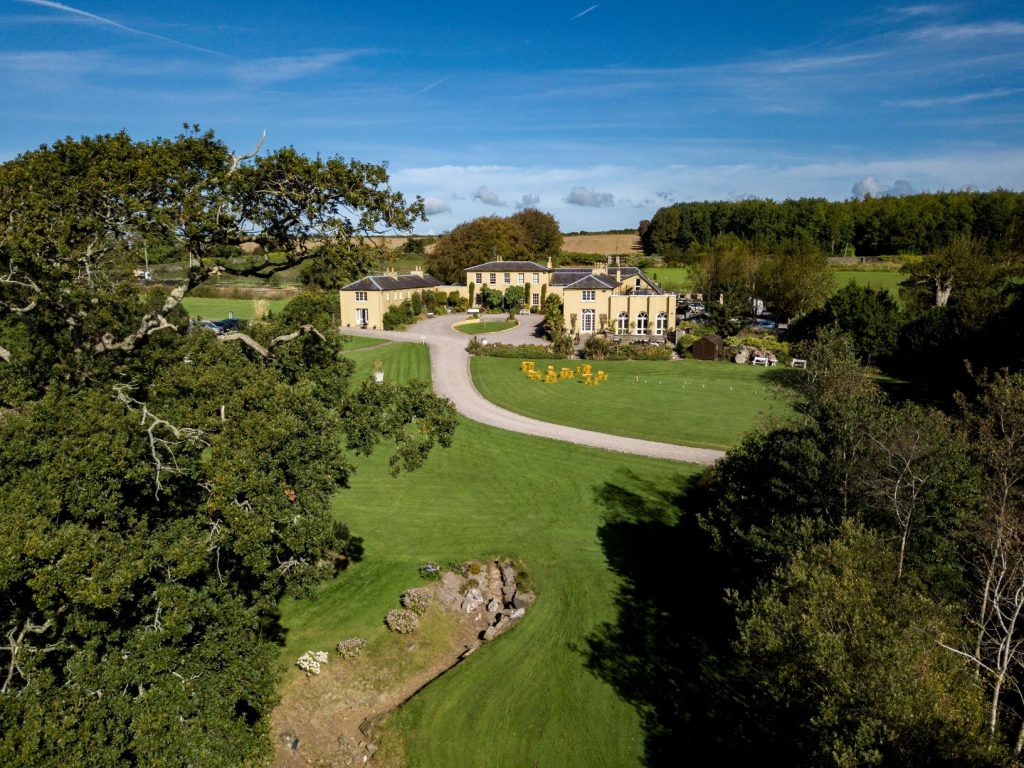 Looking for your perfect Staycation?
Please enquire for brochures and rates for each of the 5 options with Orela