Why Smaller Weddings doesn't mean Sacrifice…
Never more has the unabashedly and resilient spirit of romance shone through more than over the past year of pandemic panic! In this brave new world of "Un-save the date" and having to "Downsize by default", more and more couples have had to lean into the fray and find a newfound spirit of rebellion and adventure with each other!
More and more couples are turning to smaller, safely stylish and ultimately intimate affairs, where the true intention of a union really does shine through. The couples themselves have become each other's "Happy Place" and are elated to share their day, their way … with only their closest and cherished few.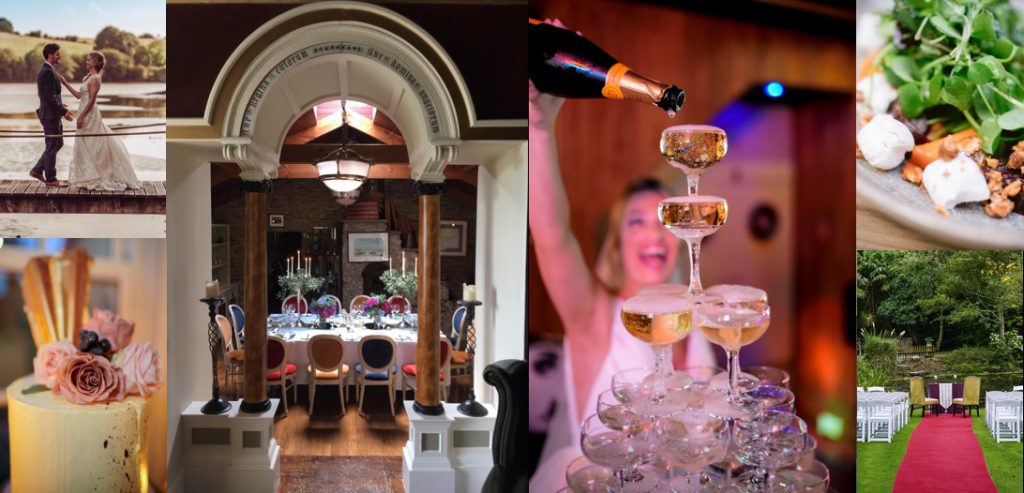 Smaller doesn't have to mean sacrifice!
Couples are revelling in the freedom to really push the boat out without feeling the onerous crunch on the wallets of larger weddings, allowing their dreams to soar to new heights by now having the "lush" funds to really reach for the stars. "Smaller is more stylish", whether it be upscaling to their dream venues, splashing out on five course meals or simply having the financial security and power to say "yes" to that Vera Wang Gown and Louboutin Heels, creating the truly lavish and luxurious weddings of their heart's desires.
Ballinacurra has always prided itself as a haven for the personal, tailored and ultimately private weddings, and have been thrilled to work closely with our couples, to create small and quintessentially niche weddings, for those who have dared to dream in the face of adversity.
Our exclusivity and intimate setting allows us the flexibility to create bespoke weddings at the drop of a bouquet! Smaller numbers, shorter lead times have become the new benchmark, and intimate weddings with a, "Why wait… let's celebrate!" approach have been brought to life within as little as a week!
Our ethos has always been to deliver personal, intimately exclusive and ultimately private weddings and we are so excited to create fresh and innovative ways to interact with couples and bring their wedding dreams to life in 2021 and beyond.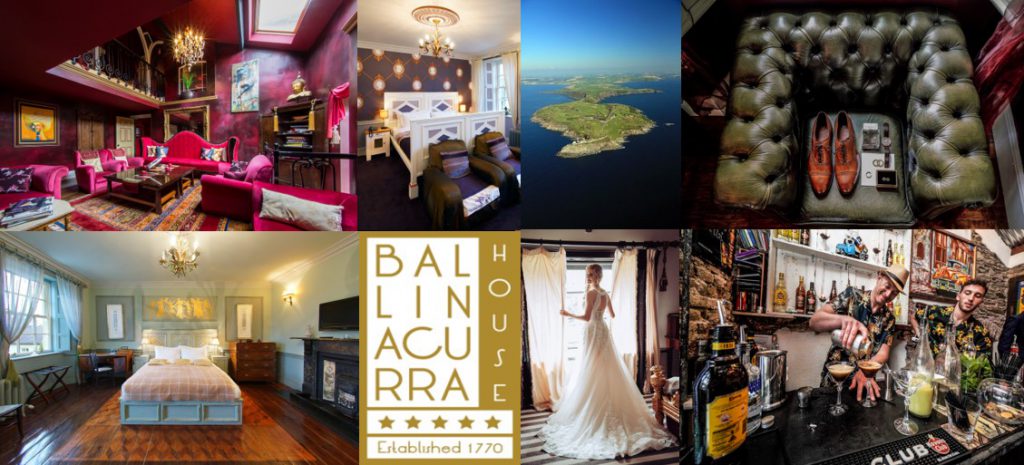 Stylish Offerings for Intimate Affairs!
Our "Bubble Weddings" have been geared towards couples who have thrown caution to the wind and simply wish to fearlessly cast off into their future together. This is the most intimate of family affairs and allows for the company of up to six of your closest and most beloved guests.
Our "Micro Weddings" have been scaled up to accommodate from 16 up to 24 guests
Our "Mini Weddings" roll out the red carpet for 24 to 36 people, in tandem with the easing of restrictions to accommodate more guests.
And Our "Exclusive Weddings" that have become famous for their style and privacy – for 36 to 120 people
Please contact Ballinacurra House: 021 4779040, [email protected]