The Ballinacurra House Travelogue Series.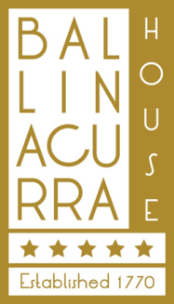 Secret Gems and Hide-away adventures.
With Freedom in sight and Summer just around the corner, many of us will be looking to dust off the lockdown fatigue and escape for a bit of well deserved Sun and Fresh air…and with international travel precariously poised to be more of a headache than heaven, there's no better time to rediscover the beauty of Ireland with a handy family break to all those must-see places that we all have on our bucket lists, but have always taken a back seat to the more illustrious international tourist traps.
After all Ireland has all the sun (well…ish), sea and Idyllic breath-taking scenery so why not awaken the Irish Hedonist in you and take to the open road for a truly spectacular Irish Adventure?
With this in mind we thought we would share some of our secret and hide-away gems on the Wild Atlantic Way… some are off the beaten track, but let's be honest- that's what makes them so special! If experience has taught us anything it is this, "There's nothing like a well-kept secret to inspire and kindle the wayward explorer and lust for life in us all".
These are our top picks for those who prefer to take the road less taken… but would also like to stick close to their home base of Kinsale.
Nohoval Cove: (Cuan an Nuachabháil)
Hidden away just a few short miles away from Kinsale is Nohoval, one of those "blink and you'll miss it" villages that rolls into view amidst the beauty of the wild Irish Woodlands, but that boasts one of the most ruggedly alluring and dramatic coastal "scapes" around, with steep craggy cliffs that tumble into the Atlantic Ocean and jagged abstract pillars of rock breaking the sea, Nohoval really embodies that rugged austerity and mythical magic that will make you feel like you have discovered something truly unique.
https://www.irishtimes.com/life-and-style/travel/this-little-known-cove-in-cork-is-one-of-the-most-beautiful-in-ireland-1.3895479
Timoleague Abbey: (Tigh Molaige)
Step back in time by exploring the ruins of the ancient Franciscan Abbey founded in 1240, nestled on the coast of the Courtmacsherry Bay and the quaint town of Timoleague, a testament to the beauty and heritage of Ireland's much beloved monastic sites. This stunning relic of stone architecture and historic tombs echoes with the grandeur and gravitas of a rich culture, steeped in religious colour and is the perfect excuse to stretch your legs on a Day Trip.
You may even be tempted to take a leisurely stroll through the Courtmacsherry woods or amble along the sunny stretches of beach on Courtmacsherry Bay.
https://www.irishexaminer.com/property/homeandoutdoors/arid-20262198.html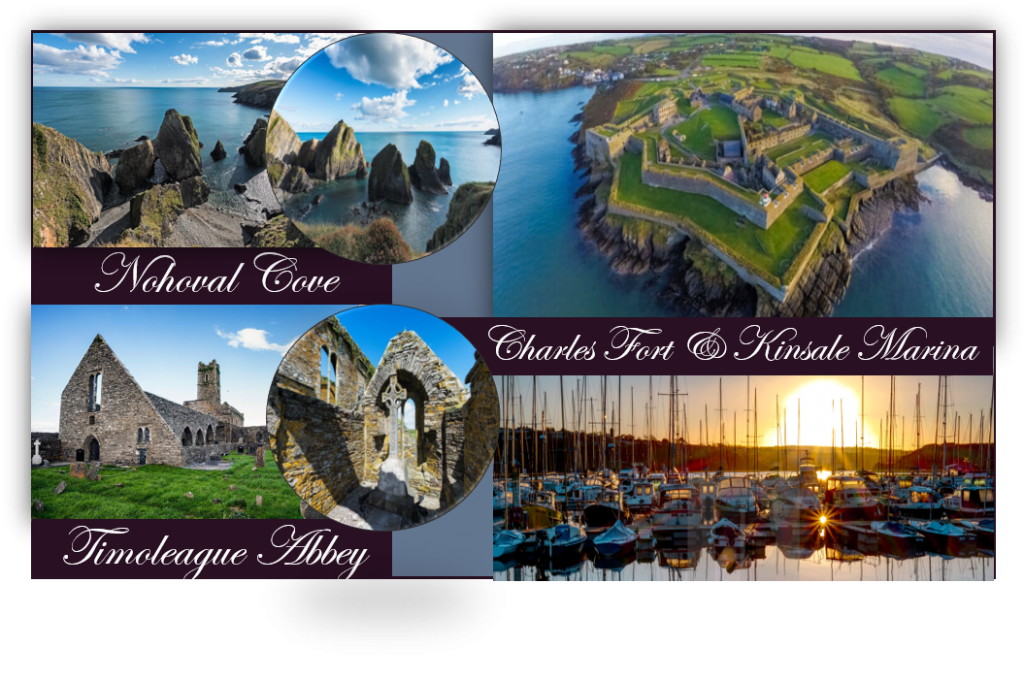 Robert's Cove: (Cuan Riobaird)
Perched on the rugged Atlantic Coastline lies Robert's Cove, one of the most secret escapes for those wishing to flee the confines of Cork City to while away the day with a refreshing splash in the ocean, a lazy stroll in the Irish Countryside or simply to soak up the Summer Sun with a well-deserved pint outside the only pub in miles. A must visit and a real treat for the simpler things in life.
Lower and Middle Cove:
Escape the bustle of the village and perhaps take a leisurely stroll after indulging on a fresh Seafood platter and a well-deserved glass of your favourite Marlborough Sauvignon Blanc. This little gem offers intrepid amblers a chance to drink in the sunset along the tranquil waters of the Kinsale Harbour and one of the best secreted views across Oysterhaven, The Sovereign Islands and out to the Old Head. So why not experience one of Kinsale's most spectacularly picturesque coastal stretches and enjoy the fresh ocean air. The perfect way to Spirit away a Summer's evening!
https://www.irishtimes.com/life-and-style/travel/go-walk-kinsale-co-cork-1.1705501
Howe's Strand and Kilbrittain:
If your "Boots are made for walking" and you heed the call of the wayward wanderer, then Howe's Strand might be the perfect ramble for those itchy feet. This secluded and striking rove is packed with agricultural and military history all perfectly set against the breezy backdrop of a serene stretch of coast and wind-away country lanes. Pure heaven for that sumptuous Spring Picnic.
https://www.irishexaminer.com/property/homeandoutdoors/arid-20279038.html
The Old Head: (An Seancheann)
One of the most spectacular peninsulas in Cork, the Old Head sprawls headlong into the frothy Celtic Sea, a rare chance to experience the majesty and magnitude of the wild Irish Coastline. The narrow headline of the Old Head is flanked by steep plunging cliffs and cuffed with wild ocean spray and is simply awe-inspiring as it evokes the feeling that you truly are standing on the edge of the world. The Old Head is one of the World's most exclusive Golf Courses, but should golf not take your fancy you could simply take in the exquisite view over lunch or dinner whilst sipping your favourite cocktail from one of their panoramic and sun-soaked terraces.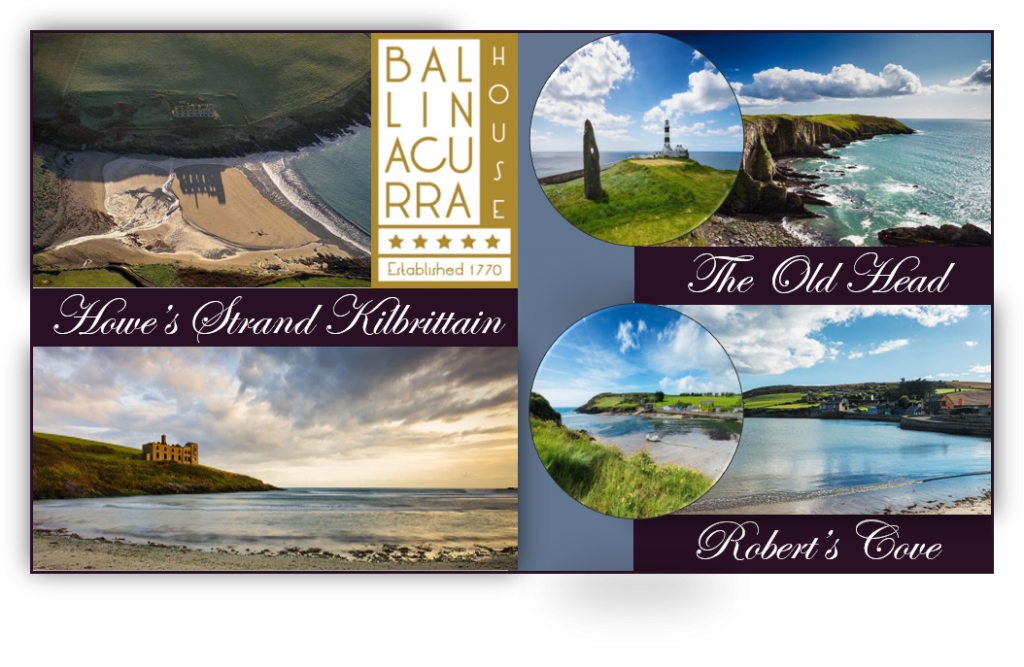 Should you be feeling a little bolder and a little more adventurous, why not join us to see what fabulous day trips we have in store for you in our next travelogue edition to really make the most of your Summer Irish Getaway.