John Swete Esq. (1759 -1836 )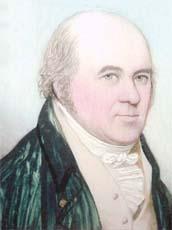 John Swete Esq. was the son of Benjamin Swete of Pleasantfields, Cork. He was a Magistrate and the High Sheriff of Cork. Benjamin inherited 30,000 pounds from his cousin (Benjamin Swete Esq. also) in England who was paymaster for the Duke of Marlborough, which leads us to believe he used that money to buy Ballinacurra House. He sold the house in 1791.
His first marriage was to Martha Heard, the daughter of Bickford Heard and Susanna Maunsell in 1781. The Heards had been landed gentry in Ireland since the sixteenth century, bearing the formal ancestral name "Heard of Kinsale, County Cork." Bickford was the son of The Sovereign of Kinsale (in 1734) John Heard 1690 – 1763.  John Heard was the son of Elisha Heard and Margaret St Leger (Elisha was the great grandson of the first John Heard in Ireland. John Heard is said to have come from Wiltshire with Sir Walter Raleigh in 1579 and received a grant of lands at Bandon. Sir Isaac Heard Garter stated in 1762 in a memorial still at the College of Arms that all John Heard's papers were destroyed in the Irish rebellion  in 1641. Margaret St Leger was the daughter of John St Leger (A direct descendant of Warham St Leger) and Lady Mary Dorcas Chichester. (A direct descendant of Sir Arthur Chichester).
John had his business in Bandon but lived in Floraville House, Cork where he raised his family and also owned Ballinacurra House in Kinsale.
Information from – Peter Swete of Essex UK, Kerrin Cook of Australia, Hilary Everitt of Canada