Ballinacurra House has been recognized as leaders in the industry having won the "Best Exclusive Wedding Venue 2017" in Ireland and also won the "Overall Venue of the Year 2017", beating off stiff competition from over 600 finalists from across the country.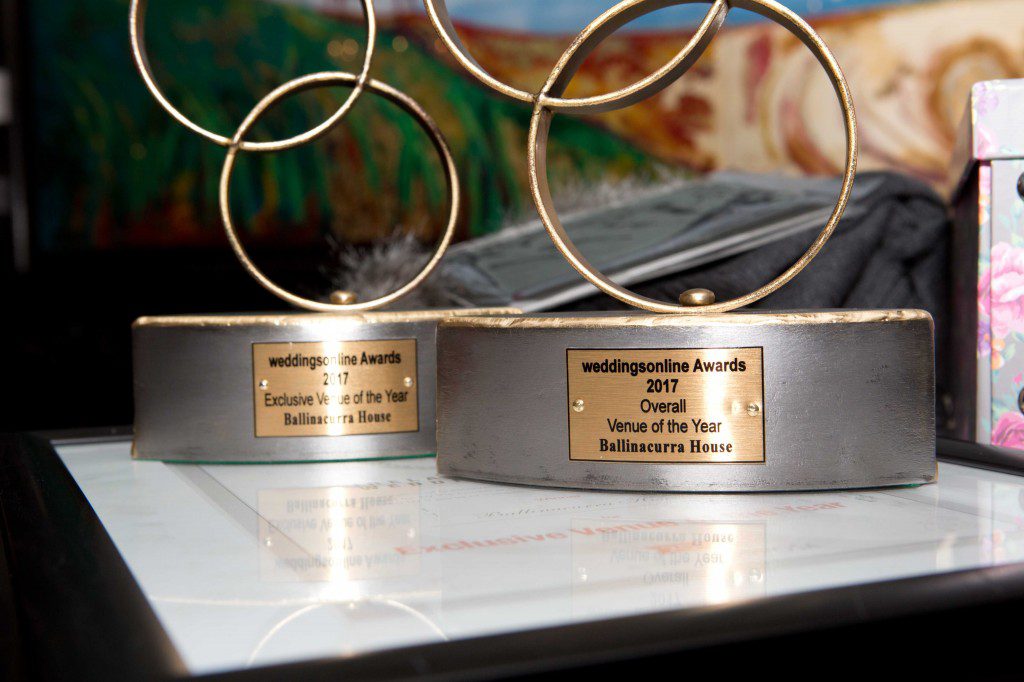 It was a high accolade for us indeed for our family-run business to be an acknowledged innovator in the Irish Wedding Business, having pioneered the exclusive use concept. In the early days of the Weddings Online website, Ballinacura House was the first property to feature as a sole use private estate. Private rentals are now the fastest growing sector in the market, as an alternative to more traditional hotel offerings – which has been the more traditional choice of couples in the past.
The awards involved an exhaustive vetting process involved over 28,000 brides and grooms nationwide voted the Best Wedding Venues in a wide range of categories, who were then judged by a panel of expert industry specialists.
Judge Caoimh McRory said "As we were going through the finalist for Exclusive Venue of the Year, it was clear that Ballinacurra were also a contender for the Overall Venue of the Year. The personality and genuine passion for the wedding industry came through, as well as the different approach that they take. If I was getting married I would choose Ballinacurra. In fact, I'd be willing to go find a groom, just so that I could choose Ballinacarra House!"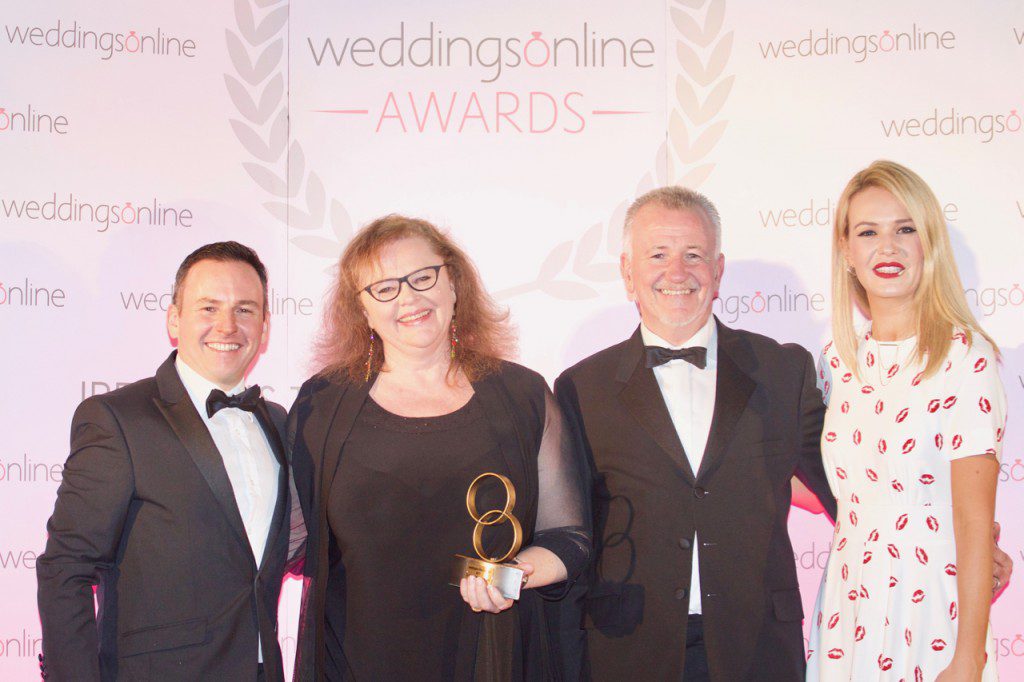 The winning formula was based on quality of work, testimonials and a real wedding experience – that stand out from the norm. Ballinacurra House's focus on total privacy mixed with the spectacular backdrop of Kinsale, unique product offering with themed styling, Michelin standard bespoke menus by award winning chef David Rice and personalised service that got the property the winners gong as overall winner,  facing off against the cream of Ireland's talent.
"We are honoured of course to be recognised by our peers – given the quality of the Irish wedding business. There are other awards ceremonies but this is like the "Oscars" of the industry – being credible and recognised both in Ireland and abroad. We not only were recognised in our category – but crowned the best overall venue in the country as well,"
said owner Des McGahan.