Getaway Options to Enjoy at Ballinacurra House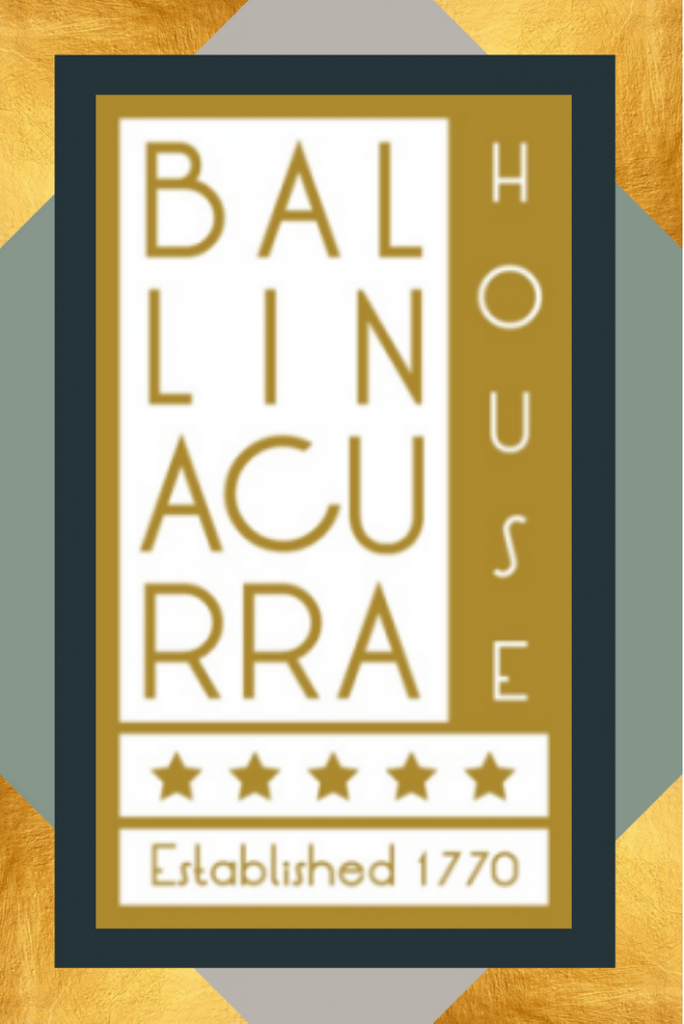 Stylish Family Breaks
We are now opening up the property to give groups of various sizes the opportunity to enjoy the uniqueness of the property! So depending on the size of your family or group, we have developed a range of options for self-catering (minimum 3 days) and our fully staffed and catered premium product for Private Groups (price on request). So now you can choose from:
Estate Cottage 1:
The Art Deco Coach House
Up to 7 people / Self- Catering / From €1,200
A 3 bedroom/4 bathroom separate 1,200 square foot home with a private outdoor dining terrace. This building has been renovated from the original coach house for the main manor house – and perfect for up to 7 people.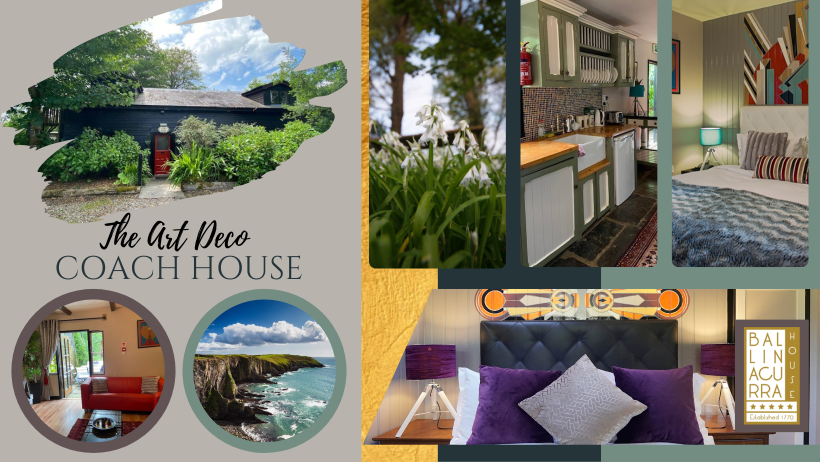 Estate Cottage 2:
The Rustic Stone Cottage
Up to 10 people / Self-Catering / From €2,200
A stand-alone 1,800 square foot home with 4 bedrooms/4.5 bathrooms with its own private garden. This building was the original gardener's cottage for the main manor house – now fully renovated that will sleep up to 10 people comfortably.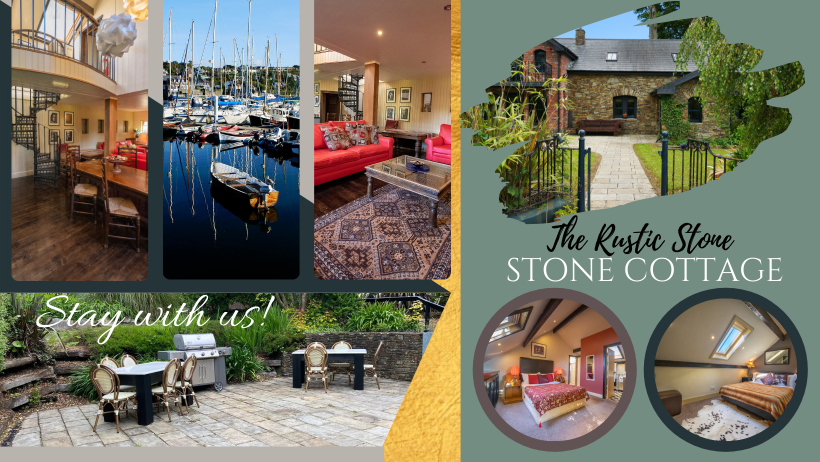 Partial Georgian Manor House:
Up to 20 people / Self-Catering / From €8,800
You will enjoy private use of Two Wings of the Manor House including 8 en-suite bedrooms and a range of living rooms, dining rooms, country-style kitchen, and outdoor dining options (can be catered or staffed by request).
Entire Georgian Manor House:
From 28 to 36 people / Full Catered & Staffed Only / Pricing on request
There are 14 bedrooms in the Manor House that can accommodate up to 36 adults + 3 children sharing and a whole range of living and entertainment spaces. Due to the numbers, this is only available on a fully catered and staffed basis.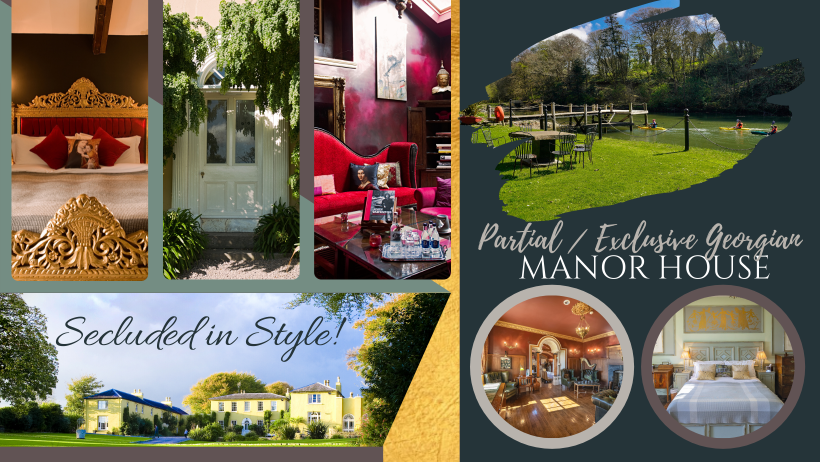 Exclusive Georgian Estate (Whole):
From 44 to 54 people – Fully Catered & Staffed Only – on request
The entire Estate consisting of the Manor House, Stone Cottage, and Coach House for your private and exclusive use. A total of 22 en-suite bedrooms which is fully staffed and catered. This can cater for up to 54 adults + 4 children sharing
The property will also be running a range of pop-up restaurant options over the summer. So if you are lucky enough to be renting one of the houses when our pop-up is on, you will be able to do dine on-site as well.