From Couch to Country Manor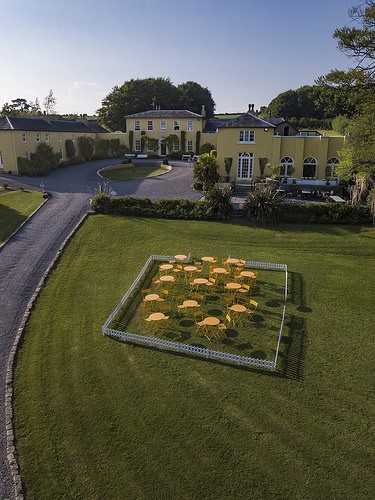 If the past year has taught us anything is that it will take more than a pandemic to dampen the romantic spirits of couples who are still looking to the future to celebrate the things that are most important to us…family and those we love. And nothing brightens our lockdown spirits more than the prospect of a family wedding.
In these uncertain times with lockdowns and restrictions, 2020 has most certainly been a rollercoaster for wedding venues. Venues who have relied heavily on a showcase element have had to rise to the occasion with new and innovative approaches to reach and engage with couples who have been housebound and cloistered away during this "hiatus" to the norm. In this everchanging landscape of remote working and isolation, "Virtual has become the new Vital!". Couples are looking for a more personal, inspirational and tailored online showcase from venues, that is both informative, convenient and above all, offers them a little escape from their current daily drudgery… from the leisure and safety of their "Living Room couch or Kitchen Counter to Country Manor!
With this in mind we have created an in-depth and virtual showcase for couples to immerse themselves and experience the splendour of Ballinacurra House from the pleasure of their homes, at the click of a mouse.
We have developed a Virtual Viewing Video which takes you on an exclusive walk-through tour of the Manor House with our owner Lisa McGahan – giving you a personal walkthrough video where you can explore the Manor House – bedrooms, function rooms and outdoor options – as she also explains the uses, options and flexibility that the venue offers.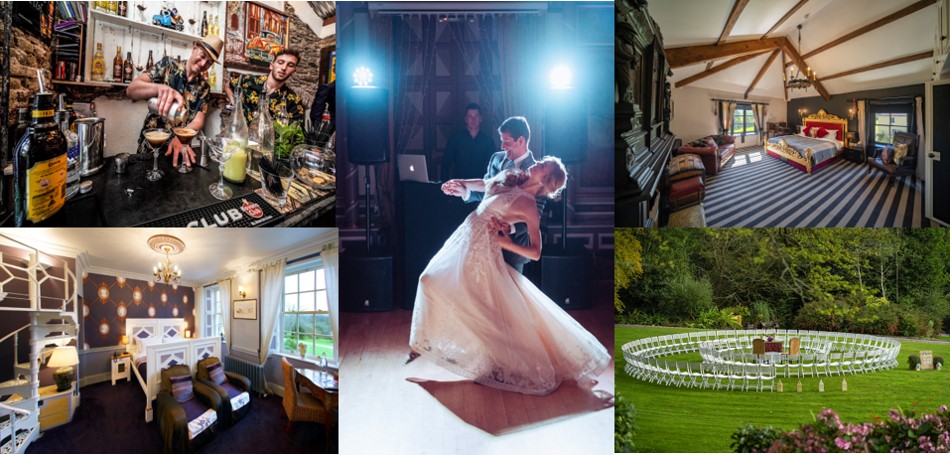 Once couples have immersed themselves in our Virtual Viewing Video, our online photo libraries, Wedding brochures and pricelists, our in-house wedding co-ordinator will set up a phone appointment. We have found that this offers a personal approach and our dedicated co-ordinator can get to know you and also answer any questions that they may have. And all of this done over a phone call from the comfort of your Pyjamas whilst chilling on the couch over morning coffee.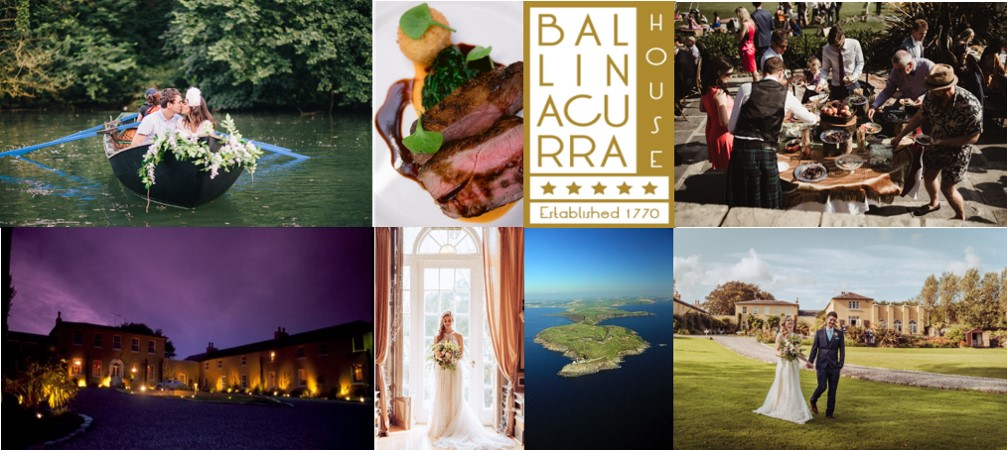 Diving into this newfound "Virtual" reality has not only made life far more interesting and convenient for couples to explore their options but also opened up exciting avenues to diversify our ability to breach the distance and allow an interactive experience for all couples, home and away, using an extensive listing of our services and a sumptuous audio-visual tour all from their mobile phones and laptops.
Our ethos has always been to deliver personal, intimately exclusive and ultimately private weddings and we are so excited to create fresh and innovative ways to interact with couples and bring their wedding dreams to life in 2021 and beyond.
To find out more about what Ballinacurra House has to offer, simply call us on +353 (0) 21 4779040, or email [email protected] for further details and to arrange your private virtual viewing .